Summer Scents
Travel the world from your sofa with our delightful scented soy candles. Infused with sumptuous fragrances, our luxurious candles are inspired by adventure and crafted with passion in the UK. Bring joy to your home and indulge in the sweet scent of wanderlust with our exquisite candles!
The scented candle collection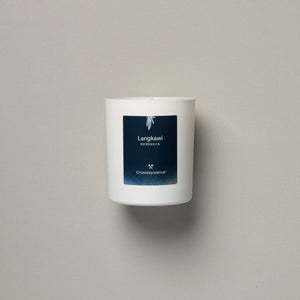 Langkawi by Crosskey Avenue | scented candle
Inspired by Malaysia's tropical island paradise. Heavenly frangipani combines with milky coconut, fresh lemongrass and sturdy sandalwood to create this irresistibly luxurious fragrance.  
EXPLORE LANGKAWI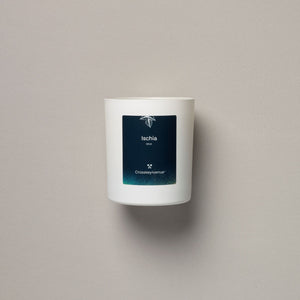 Italian Ischia by Crosskey Avenue | scented candle
Lemon groves flourish on hillside terraces bursting with intoxicating citrus scent. We've combined Ischia lemons with the sweet perfume of freshly cut red roses in this luxurious fragrance full of abundance.
EXPLORE ISCHIA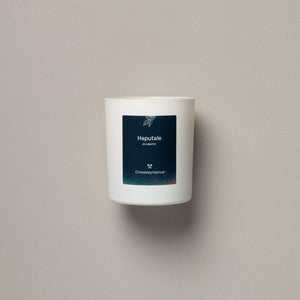 Haputale by Crosskey Avenue | scented candle
The scent of blue water lily, bergamot and chamomile in this precious fragrance evoking the wonderous tea growing Hill Country region of Sri Lanka. Reminds us of sipping warm tea on the terrace.
EXPLORE HAPUTALE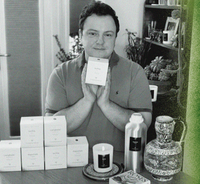 Welcome.. come in and explore..
Crosskey Avenue, a boutique perfume house based in South East London. We are obsessive about fragrances and the transformative affect they can evoke in all of us.
Inspired by a lifetime spent discovering and experimenting with perfume, alongside an ever growing love of nature and horticulture, Crosskey Avenue founder, Howard Crosskey set up the business from his spare room during the summer of 2020.
Crosskey Avenue allows Howard to focus on his talent for perfumery and realise his long held desire to share his exciting and evocative perfumes with the world.   
More of our story so far...
What our customers are saying
I bought the Ischia candle. The scent is divine! You can really smell the zesty and floral fragrances; it helps me unwind and bask in the glow of candlelight at night. Couldn't recommend the candle highly enough. Great purchase, am v. happy. 

Laura Chan, London
These candles last ages, are a lovely clean burn and smell absolutely heavenly! I love that they are made with minimal and sustainable materials, although that takes nothing from the luxurious quality of them. I will absolutely be getting my hands on more!

Keeva Kavanagh, Galway
The Haputale candle is fantastic, it was a present for my wife and she loves it. Easy purchasing process and very swift delivery

Doug Chapman, West Sussex